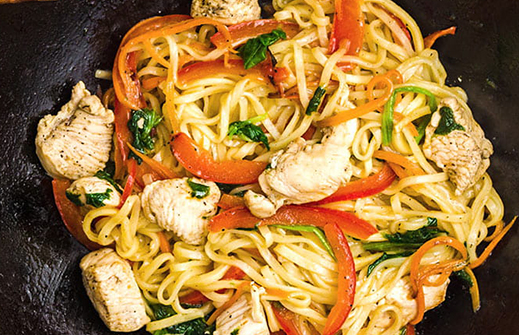 A noodle haven that serves up authentic handmade noodles in a time-tested family recipe – hearty comfort food that will speak to your soul. Traditional, heartwarming bowls of noodles in a friendly and homey atmosphere. So, who is KHUN P? He might be sitting next to you enjoying a bowl of his favorite noodles in his go-to place. Or maybe he's the one concocting those delicious noodles you are about to savor. Or is he the one that recommended you to come here in the first place? Perhaps, he is none of them and all of them at the same time… why don't
you ask around? The original noodle recipe that makes KHUN P so famous dates back many generations and its origins can be traced back to the first Chinese settlers in Thailand.
How can something so simple taste so good? Passion. Timelessness. Tradition.
KHUN P offers diners the real deal noodle with something special: the freshest ingredients, a neighborhood feel and downtown hip without uptown prices. Our tasty and healthy, truly Thai menu offers something for all discerning diners to eat in or take away, whether you like your fare traditional or with a mix of something new. We are not trendy, we are traditional and 100% Thai. Bringing you fond memories of taste and flavors all in a bowl of deliciousness!